Optical Shop
There are numerous choices when deciding on prescription glasses or contacts. Glasses not only need to look great, they need to fit your facial characteristics and lifestyle. From the workout room to the board room, we have an amazing selection of high quality eyewear to choose from and a team of dedicated professionals who can assist you in making the right selection. There are also plenty of choices when selecting contact lenses, each offering different advantages over another. Let our trained professionals direct you towards the perfect choice for contacts that will fit both your personal eye characteristics and lifestyle.
Office Hours
Monday 9am – 5pm
Tuesday 9am – 5pm
Wednesday 9am – 5pm
Thursday 10:30am – 6:30pm
Friday 9am – 4:30pm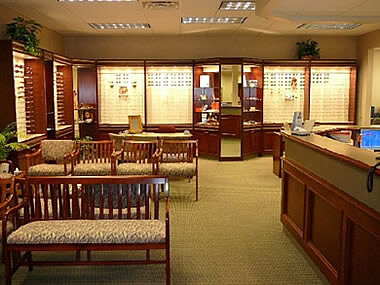 West Reading Optical, Inc.
When you first look into a mirror, what do you see? Your face! Because glasses play such an important role in defining your individual style, it is important that the glasses you choose compliment your facial characteristics, lifestyle and of course, look great. So while choosing the perfect pair of glasses can be a daunting task, it doesn't have to be. Let our trained professionals guide you toward choosing the right pair of glasses for your personality, lifestyle and budget.
Our dedicated team of certified opticians is ready to help you find the ideal look and fit and our in-house finishing lab will allow you to receive your glasses quickly. We offer a full spectrum of designer frames so you may be sure to find great choices for the following lenses:
Single Vision
Bifocal
Progressive
Sunglasses
Come in and visit our beautiful optical department or call us at 610-375-8347.
Frames We Carry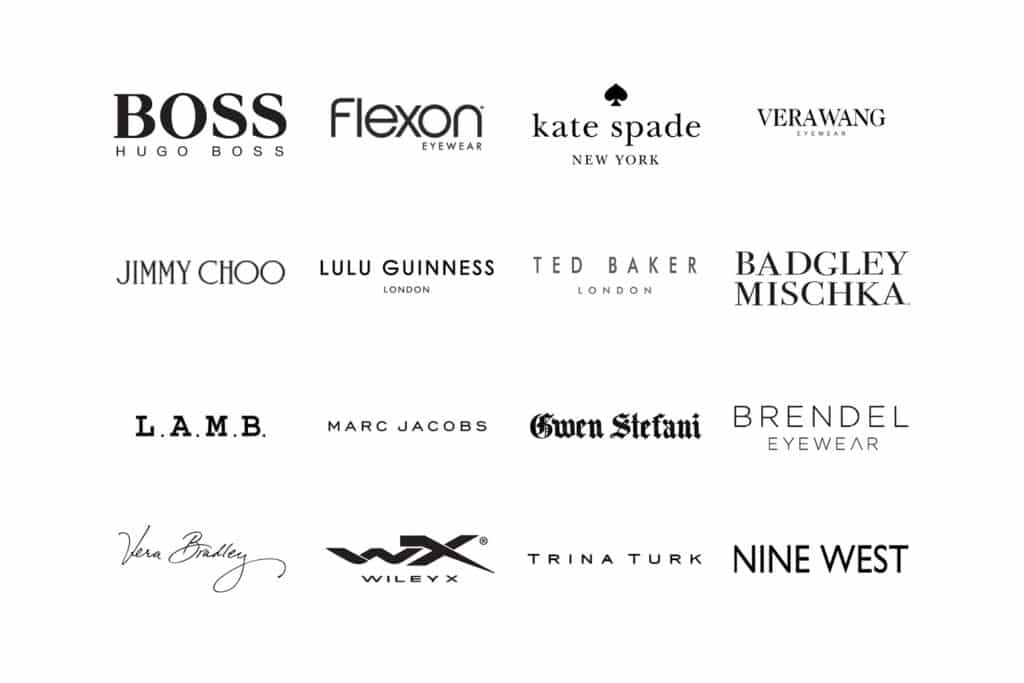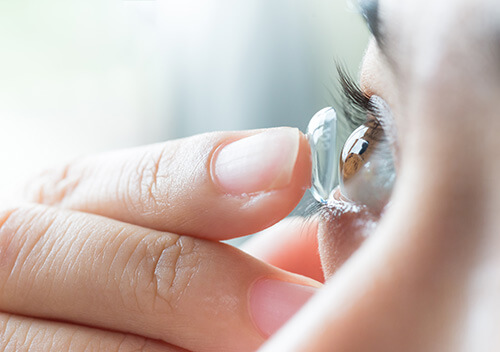 Contact lenses are a great alternative or complement to glasses for those who require corrective eyewear. They come in a variety of forms, made of different materials and designed for different patterns of wear. Our specialists can help choose the best type for your eyes, furnish you with the correct prescription and provide expert instruction for proper care and use of your contacts.
Our doctors have extensive experience with specialty contact lenses and has been fitting patients with lenses for many years. Dr. Chesen works with multiple lens manufacturers, offering expertise not only with spherical lenses, but also toric lenses for astigmatism and multifocals for the correction of distance and near vision. We also fit many patients who have keratoconus with rigid gas permeable lenses. You can rest assured that whether you need a contact lens fitting or a vision correction surgery like LASIK eye surgery that our doctors will help you choose the right path for your comfort and vision.
Please call our contact lens department today at 610-372-2222.
(610) 372-2222