Are you experiencing yellow or cloudy vision? Do you feel like you are looking through a piece of wax paper? If so you might be experiencing cataracts. Dr. Chesen at Chesen Laser Eye Center can help you regain your vision and put you on a path to better and more clear vision. We provide the latest advancements in cataract surgery with modern cataract surgery equipment including multi-focal and astigmatism correcting intraocular lens implants. If you are seeking cataract surgery call us today!
Cataract Surgery
Cataract surgery is a very common procedure and complications (if any) are rare and treatable. The surgery itself is highly successful in improving the vision of patients over 95% of the time. Cataract surgery is an outpatient procedure usually taking Dr. Chesen less than 10 minutes to complete.
During the surgery, Dr. Chesen removes the cloudy natural lens from the eye while the eye is numbed with a topical anesthetic. Next, the doctor inserts an intraocular lens (IOL), which remains permanently in place of the removed natural lens. The IOL compensates for the magnification the old lens provided. Stitches are routinely unnecessary. Modern IOLs are designed for various functions and made out of different materials; Dr. Chesen will know which is most appropriate for your individual case. After the operation you will be given eyedrops. An eye shield is not necessary.
Recovery from Cataract Surgery
The patient may return home the day of the procedure. You may resume most activities the next day. There is no restriction in bending over or heavy lifting. Recovery is usually a matter of days, with only minor discomfort. Several follow up appointments will be required to ensure the eye is healing properly. Glasses are usually prescribed two to three weeks after surgery.
Chesen Laser Eye Center is proud to serve the surrounding communities of Reading, Ephrata, Pottstown, Pottsville, Allentown, Lancaster and King of Prussia.
Premium Lens Implant Options
ACRYSOF IQ PanOptix® Intra Ocular Lens
PanOptix is a premium artificial lens that can restore a full range of vision so you can enjoy a full range of activities – all while relying less on glasses. In clinical studies, 99% of patients would choose the same lens again and 98% would recommend PanOptix to family and friends.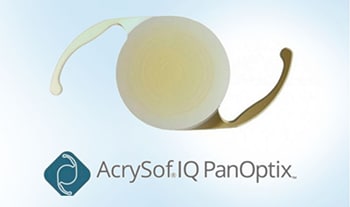 How does the Acrysof IQ PanOptix Trifocal Intra Ocular Lens work?
The Acrysof IQ PanOptix Trifocal IOL is a type of multifocal IOL used to focus images clearly onto the back of your eye to allow clear vision after the cataract is removed. In addition, this lens allows for better near (reading) vision and intermediate (computer) vision versus what a monofocal lens would provide.
The Acrysof IQ PanOptix Trifocal IOL allows correction for patients with some astigmatism as well. To get the full benefit of this lens, it is recommended that the lens be placed in both eyes.
Toric IOL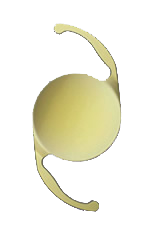 Dr. Chesen is pleased to offer Toric IOLs for Astigmatism correction after cataract surgery. The recent advancements in Intraocular Lens (IOL) technology have now made it possible to provide an effective solution for patients that have astigmatism. Until recently, patients that were IOL candidates and had astigmatism, had no option built into the lens, which would correct the astigmatism aspect of their visual condition. Surgeons would typically perform refractive surgery or LASIK after the insertion of an IOL to correct the complete visual picture. If patients did not have astigmatism correction after IOL implantation then contacts or glasses would be required to deal with the astigmatism. With advancements in the optics of IOLs the manufacturers have now been able to accommodate for astigmatism
Toric IOL technology uses biocompatible materials that have been successfully used in contact lenses and proven safe for the eye. There is an additional cost for this lens implant.